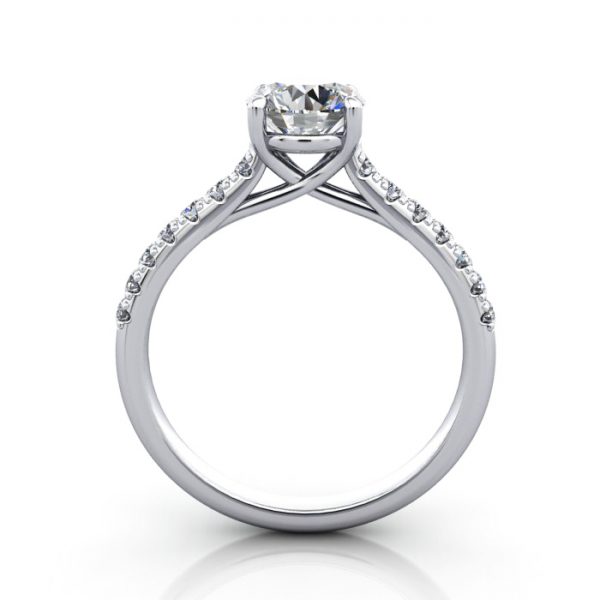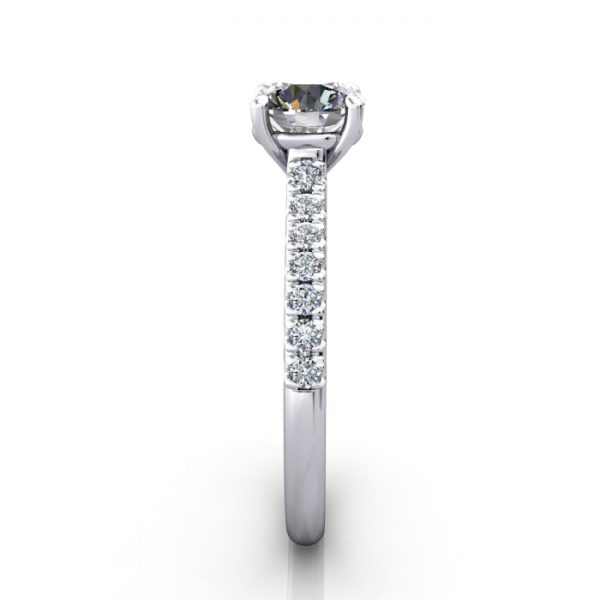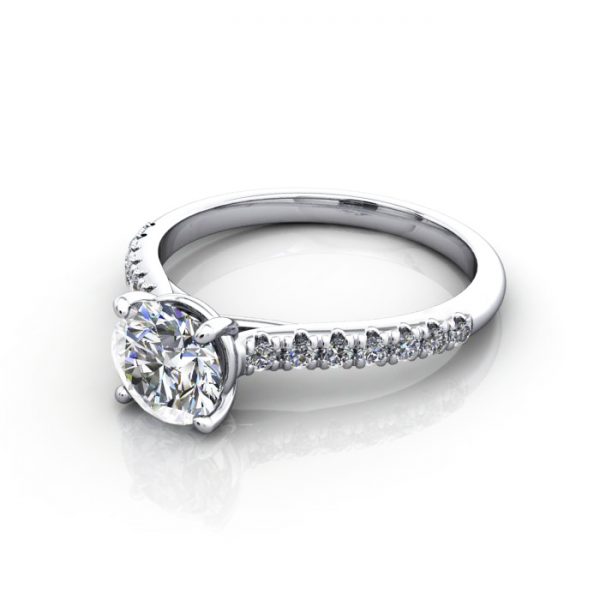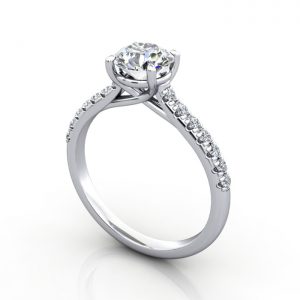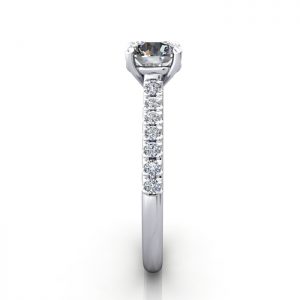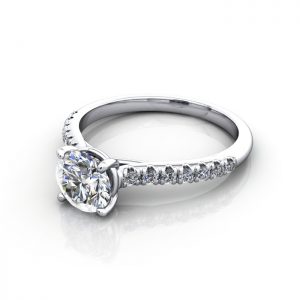 Solitaire Accent Diamonds RSA44
'Adding a little extra sparkle!' We have set 14 x 1.5mm diamonds (0.20 carats) in the band of our classic RS44 Design. This ring design is available in many diamond shapes, gemstones and sizes to suit any budget.
The price includes the Gold or Platinum ring and the accent diamonds down the band to match the centre diamond. Complete the price by selecting a suitable central diamond. Select Natural Diamonds, Lab-Grown Diamonds, or search our Advanced Diamond Database with over 45,000 GIA-certified stones. Contact our team for advice or visit a Polished Diamonds showroom for personal service.