Diamond Engagement Rings
Looking for a stunning diamond engagement ring? Polished Diamonds have designed and created over 8,000 beautiful engagement rings. We specialise in fine jewellery and as manufacturers, we can guarantee excellent value and the highest quality. How do we do this?
Read More
Design Your Ring With Us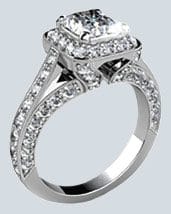 Many of our clients have invested long hours pinning or drawing their dream ring designs. At Polished Diamonds, we can bring those ideas to life, with stunning 3 dimensional images and a replica made to your unique measurements. Our experienced staff will personally guide you through this once-in-a-lifetime process.
Once you have uploaded your 'sources of inspiration', we work with you until you are completely happy with the choice of precious metals and final design, helping you to pick flawless gems to make the design complete. Simply enter your details and the process begins.
Contact Us
0800-233-299
Auckland Design Studio
269 Ponsonby Road,
Ponsonby,
Auckland 1011
Christchurch Design Studio
30 New Regent Street,
Christchurch CBD,
Christchurch 8011
Open Hours
Mon-Fri: 9 AM – 5 PM
Saturday: 10 AM – 3 PM
Sunday: Closed
Call us to meet outside these hours