This article will guide you through the most popular engagement diamond rings and shapes in New Zealand.
Solitaire Diamonds Rings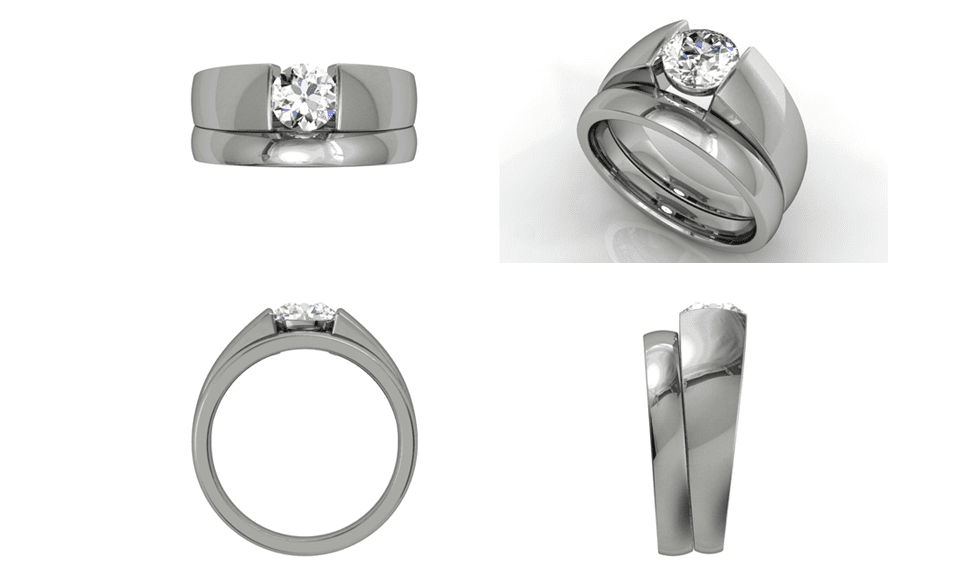 Solitaire rings can come in different metal types (14kt White Gold, 14kt Rose Gold, 14kt Yellow Gold and Platinum) and diamond shapes (Round Brilliant, Oval, Princess Cut, Marquise, Asscher Cut, Radiant are the most popular ones).
When looking for a new engagement ring, it's essential to keep your personal preferences and style in mind. Expressing your favourites to the jeweller guarantees that you will find the perfect match between what is the market and your style.
The prices can change based on the metal quality that you would prefer (14kt or 18kt Gold; Palladium; Platinum) and the centre gem specification (Refer to this article to learn more about the 5 C's – Clarity, Cut, Carat, Colour and Certification).
You can check our Solitaire  Diamond Rings designs by clicking here.
Solitaire Accent Diamonds Rings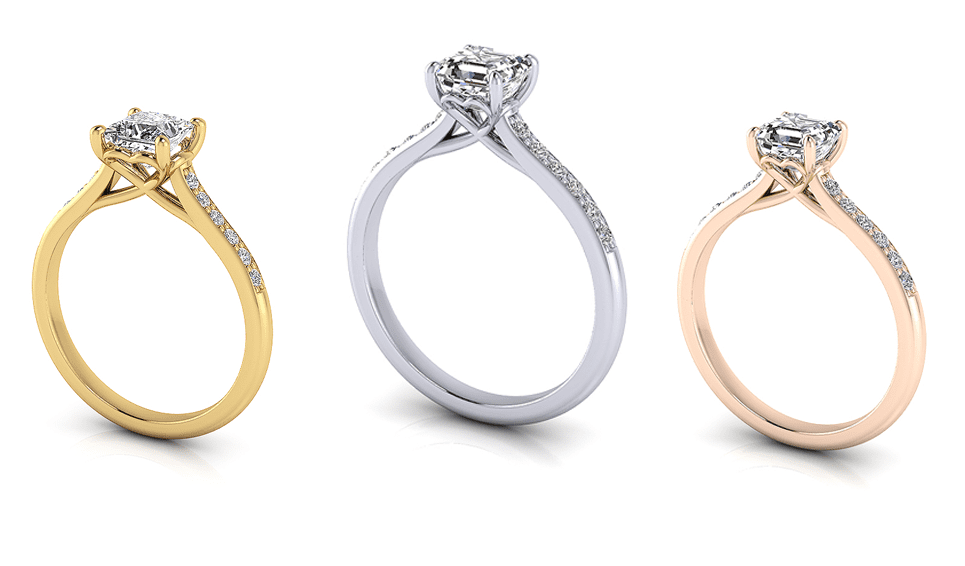 Solitaire Accent Diamonds can also be considered a trendy design in New Zealand rings designs. The ring design is similar to the Solitaire design, but adding smaller diamonds on the band can give extra sparkle and uniqueness to your ring.
The accent diamonds placed on the band must have a similar quality of the centre diamond. At the same time, the stones can not outshine the centre diamond on size and clarity.
The price range can also vary depending on the design option that you choose.
You can check our Solitaire Accent Diamond Rings designs by clicking here.
Halo Diamonds Rings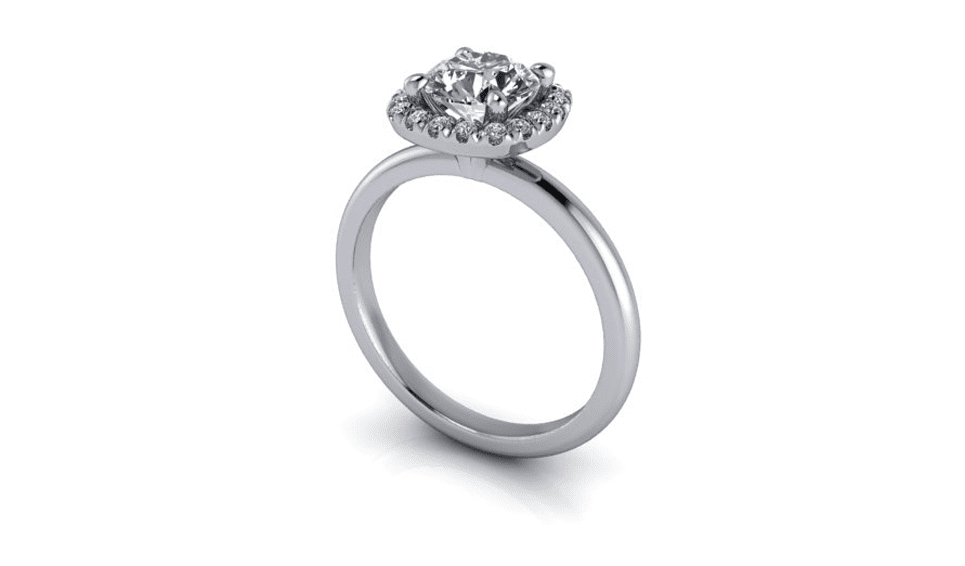 Halo Diamond Rings can also be considered a fashionable design and can add extra uniqueness to your ring. We set diamonds around the central gemstone to halo shape. These diamonds add to the sparkle and overall great look. Adding the small diamonds around a halo is also not too expensive to add some serious 'wow factor'. Therefore we recommend adding a halo to compliment and really make your diamond engagement ring sparkle.
Another popular option is to combine the Halo design and the accent diamonds. The price range with these designs can be higher than the Solitaire Diamond Rings since more stones will be placed on your engagement ring.
You can check our selection of Halo Design Rings by clicking here.
Vintage Diamond Rings
Vintage and antique rings have the glamour of previous eras and styles. The details on these rings are considered unique and influenced by different art styles like Art Deco and Art Nouveau.
Gemstones Rings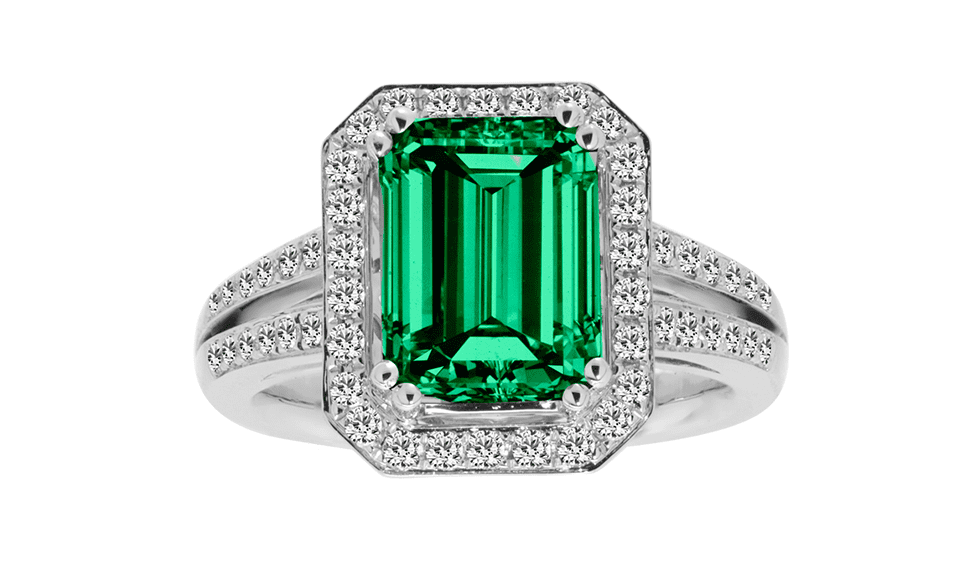 Sapphire, Ruby, Morganite, Emerald, Tanzanite, Garnet are a few examples of different stones that can also be used on the engagement rings – especially if you are looking for an alternative from diamonds.
If you would learn more about other Gemstones, please click here to access our article on Gemstones – Earth's Gift to The World.
Here at Polished Diamonds Ring Designs, we design exclusive designs based on your preferences. Each ring design is unique – like you!
If you would like to start designing your ring with us, come to our studio (Auckland and Christchurch) or contact us by clicking here.