Carbonado, more commonly known as 'black diamond' is becoming a more and more popular choice in the jewellery world. Whilst offering a stark contrast in colour and shine to the more traditional white diamond, they are a unique and eye-catching addition to any piece of jewellery.
There are multiple types available, those being man-made, naturally occurring and treated black diamonds. Naturally occurring black diamonds are referred to by jewellers as 'dry'. Meaning that it is an impure form of polycrystalline diamond. This gemstone consists of graphite, amorphous carbon and diamond, thus giving it the unique dark shade. In comparison, the more familiar white diamond is a solid form of carbon.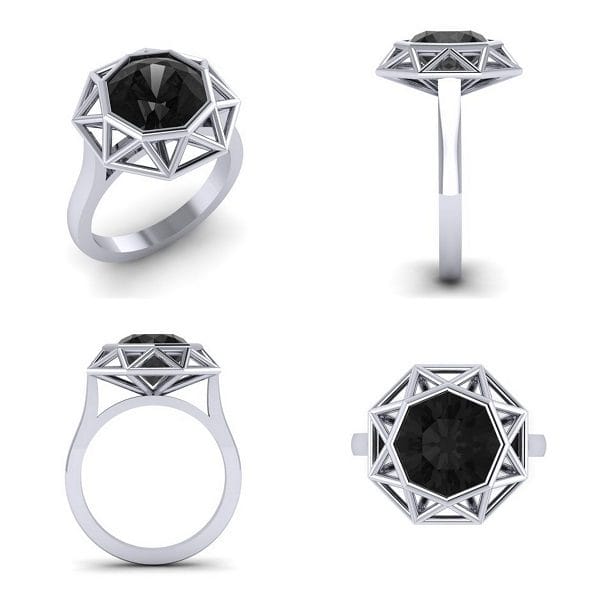 Most coloured diamonds be they pink, blue, orange or green attain their colour from impurities they are exposed to in the formation process. However, black diamonds have so many dark inclusions which are evenly distributed throughout the gemstone thus, presenting to the human eye as a shade of black. Because of these inclusions, black diamonds are much harder for jewellers to cut and polish as they are more susceptible to fracturing. Despite this, they have a hardness that exceeds the white diamond making it useful for industrial uses.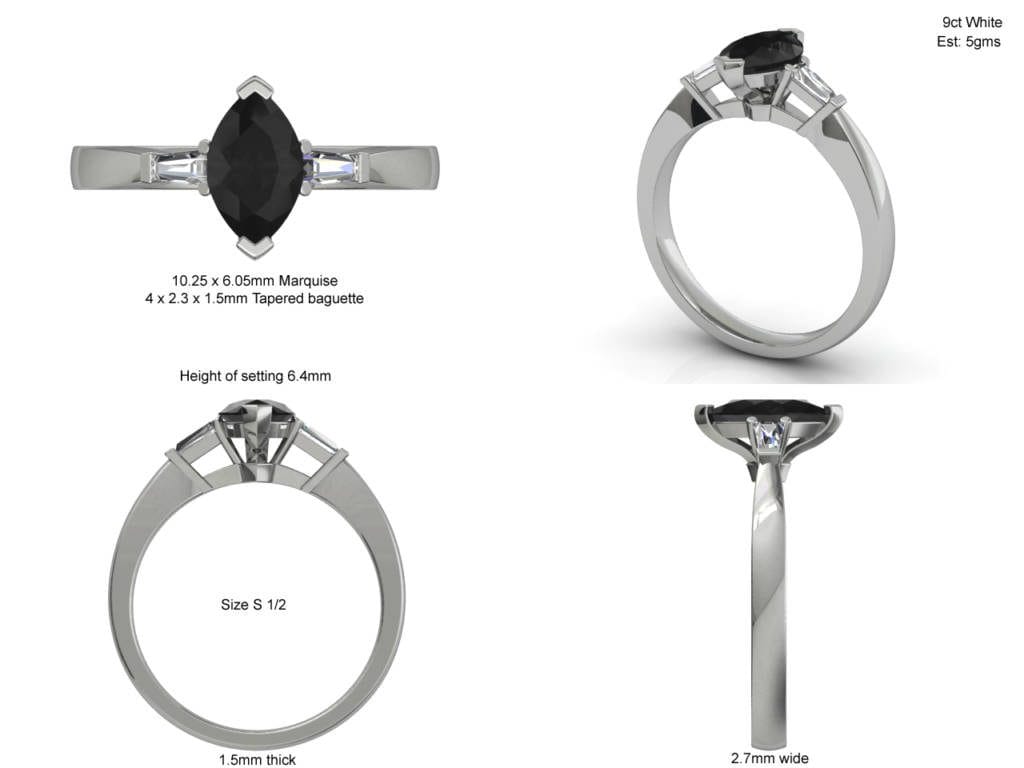 A common misconception of the black diamond is that they are rare and difficult to source. In fact, they are much more common than both the pink and yellow diamond. They are sourced from Brazil and the Central African Republic and surprisingly not mined in Russia, Australia or Canada which are other locations well-known for sourcing diamonds. When initially sourced, the black diamond looks much like pumice (a dark grey shade appearing holey) and are typically pea-sized and often paired with other gemstones when used in jewellery. Contact us
Whilst black diamonds may not have quite the same sparkle as your classic white diamond, they do however provide a gorgeous contrast to the other gemstones. If paired with white diamonds in an engagement ring, they can look simply stunning. As the popularity of carbonado is rapidly growing, please contact us to start designing your perfect engagement ring or set. Here at Polished Diamonds Jewellery Design, we not only have a range of engagement rings including the black diamond for you to browse in-store but also can design a set specific to you.