As Jewellers of Distinction, Polished Diamonds can create any ring design to suit your dreams, budgets and expectations. So how does it all work and where do I start?
Think about the type of engagement ring you would love and assign a budget. Starting with the design of the ring look at the gemstone shape. Diamonds and gemstones come in many different shapes like the Round Brilliant which is the most popular and then the square also known as a Princess cut and there are other fancy shapes like the Pear, Radiant, Emerald, Asscher, Oval and Heart. We are able to supply any shape and any type of gemstone to match your budget.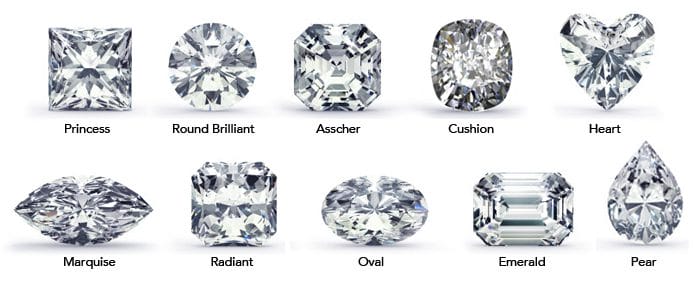 Our diamonds are Gemological Institute of America (GIA) certified for your assurance and we list about 20,000 on our website. We also supply natural Ruby, Sapphire, Garnet and Tanzanite to name a few of the hundreds of gemstone options. Once you have a feel for the ring design and gemstone to set, then think about the precious metal options to make the ring from. Polished Diamonds manufacture in all precious metals including Platinum, White, Yellow and Rose gold. Often it is a good idea to think about other jewellery items that will be worn with the engagement ring – for example if she has a yellow gold watch she might like a yellow gold ring so it all matches.
Polished Diamonds uses advanced Computer Aided Design (CAD) systems to design and render the jewellery that we sell. This means we can show you the actual ring design, gemstone measurements and finger size in an architectural image of how it will look when finished. This enables our clients to make some fine tuning adjustments to ensure the ring is perfect before manufacture .