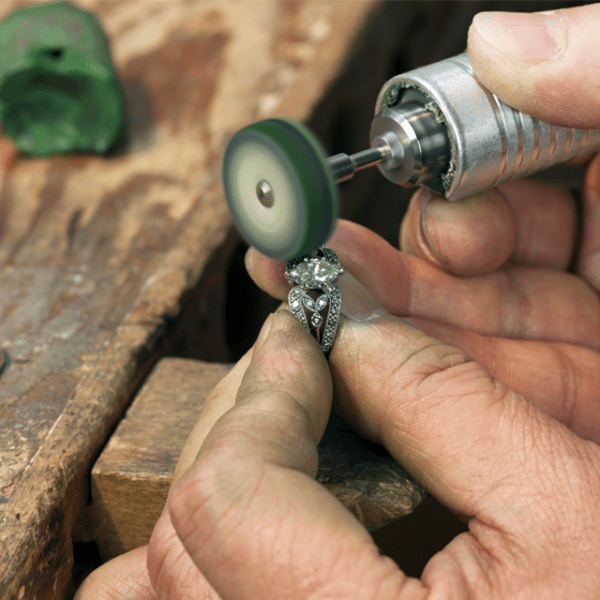 Polishing
Polishing involves using a polishing compound or rouge and removing surface scratches to bring back a beautiful shine.  We then clean the item in an ultra-sonic cleaner and check the claws and settings. Polishing jewellery ensures it sparkles and looks terrific and also enables our trained workshop to check the jewellery.  Rhodium Platinum is used to make White Gold super white and is $20 extra ($100).
Polishing is recommended every two years to maintain your diamond ring or before a valuation.
Jewellery should be bright and shiny to highlight the gemstones and look terrific.