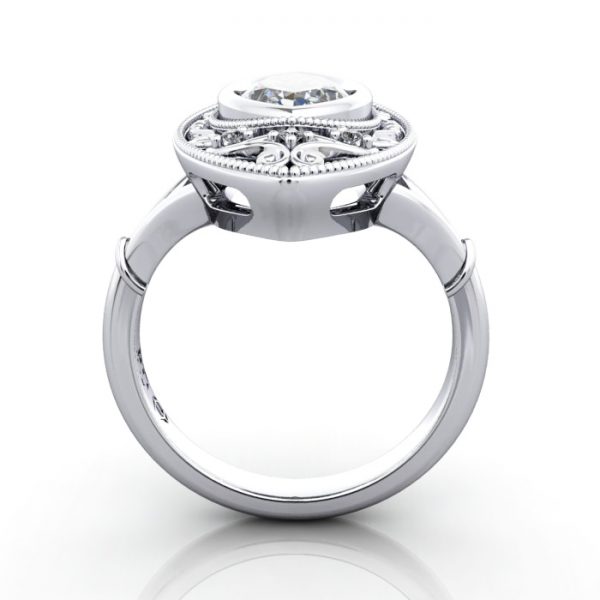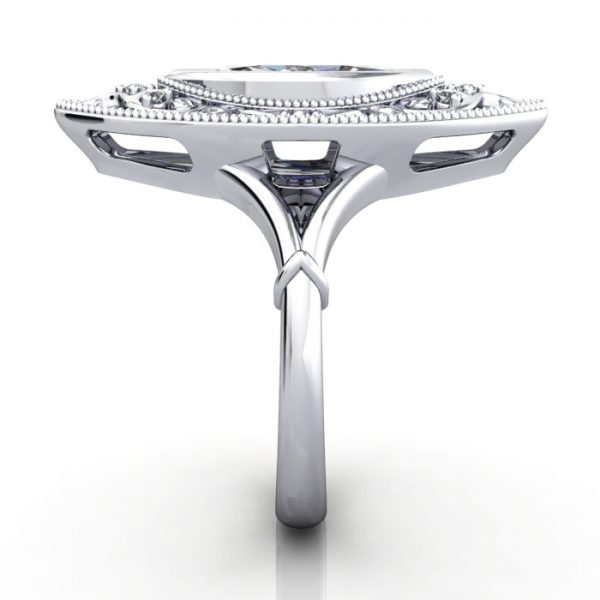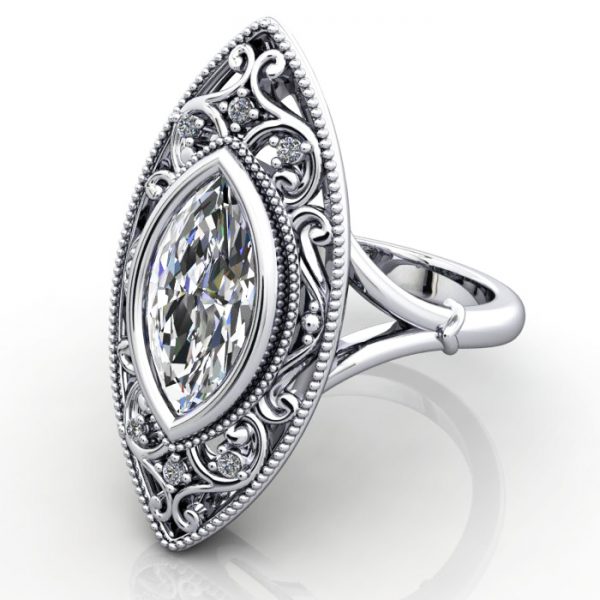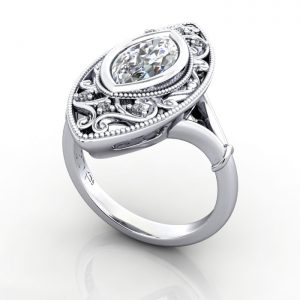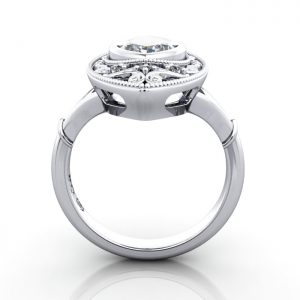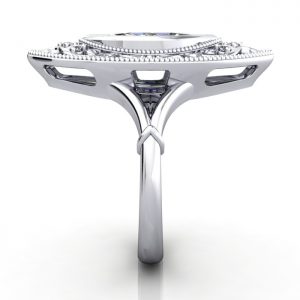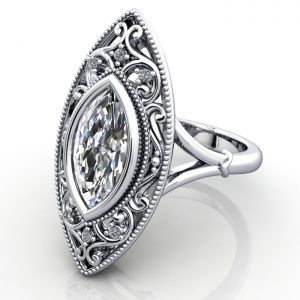 Vintage Diamond Ring RV5
The perfect right hand Vintage Diamond Ring. This unique ring envelops its securely rub-set Diamond centre piece with a beautiful Marquise shaped filigree basket with an added flickering of small round brilliant cut diamonds set with micro claws. Hand polished, set and finished with a migraine beaded edge finish to soften & retain the antique style this design pays tribute to.
RV5 is timeless and allows a high-quality diamond to sparkle across the room and draw charming comments.  Available with any diamond to suit your budget, Click "Add Diamond" to select from our diamond collection or contact us for qualified advice and friendly service NZ Free-call 0800-233-299.